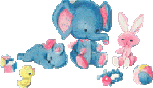 A Star Is Born
Faith:&nbsp &nbspNow Faith is the substance of things hoped for, the evidence of things not seen.
Hebrews 11:1
On Wednesday, December 18, 2002, a beautiful new life was brought into the world. Faith Noelle made her appearance at 10:24 pm weighing in at 6 pounds 7 ounces and measuring 19 3/4 inces long. She's a perfect little angel, a joy to everyone she meets, and the light in Sondra's eyes.
Welcome to the world, Faith! We love you!





There are 12 photos which could take some time to load if you're using a dialup connection.
Clicking a picture will take you directly to Sondra's official website, GarageBand site, or FLW Bio Page, so feel free to click and go.
















>




View My Guestbook&nbsp
&nbsp Sign My Guestbook


View My Archived Guestbook




Phenomenal Women Of The WebŪ
PhenomenalWomen.com